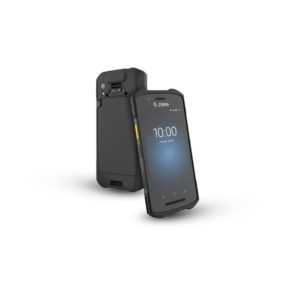 Clear Channel France is a subsidiary of Clear Channel Outdoor, a major global player in outdoor advertising with 1 million advertising devices in 44 countries across 5 continents. Present throughout France, Clear Channel France is a major player in the large-format segment and number one in advertising in shopping centers and hyper-center parking lots. The leader in the street furniture market in cities with fewer than 100,000 inhabitants, it is a key player in the largest French cities.
100%
of piloting and tracking of interventions
Terminal
Samsung Xcover5 smartphones and
PDA Zebra TC26
Sites
7 countries
(France, Belgium
Ireland, Spain, Sweden,
Norway, Australia)
9 agencies 2 technical sites per region
Our greatest satisfaction
Rayonnance customer since 2007
Problematic
Solution
Gains engendrés par l'application
Problematic
Missions
Equipment by Rayonnance of 1 800 maintenance technicians in urban equipment
(public signage, green spaces, …) in 5 countries initially.
In France, 9 agencies with 2 technical sites per region with a mobile PDA application and a Back Office app for activity monitoring connected to the 3 national Information Systems.
A technician performs up to 200 OTs per day.
Objectives
Tracking of field interventions and electronic intervention reports for real time management.
Solution
Software solution
Functionalities of the PDA app
Information, history on an equipment identified by barcode, manually, GPS
Planning of work orders
Management of a work order:
Picture taking
Recording of GPS coordinates
Entering equipment information
Hours and realization of the WO
Viewing the history of interventions
GPS navigation
Technologies
Development of the custom PDA app in .Net and use of Rayonnance components
Implementation of the Harmonie Forms solution from Rayonnance
Implementation of the Harmonie middleware
Implementation of the SAP connection with the internal computer system
Installation of the components
Hardware solution
Clear channel chose Samsung XCover 5 smartphones and Zebra TC26 PDA
Gains engendrés par l'application
benefits generated by the app
Multiple commercial and strategic objectives:

Improvement of the reactivity of the information and thus of the quality for the advertisers
Simplification of communication with field staff / communication tool to manage last minute changes more efficiently
Improved responsiveness in the field for sign replacement, resulting in fewer credit notes for non-display
Gain quicker visibility of field activity for improved business planning and required work

Operational objectives:

Ergonomic mobile app
Better organization and management of the activity
Enhancement of tasks through the introduction of new technologies