Our job
Digitalize processes to improve your customers' shopping experience
and facilitate the work of your salespeople thanks to :
Front and back office mobile applications adapted to your needs, developed from standard components proven by many customers
Our omnichannel middleware that ensures the security and synchronization of your data as well as the optimization of your inventory thanks to our order orchestration engine and omnichannel flows (web to store and store to web)
Connection to your information systems (POS, ERP, website, etc.) in order to provide your sales staff with unified information in real time on a single application
One user interface
Thanks to our omnichannel middleware, we aggregate in real time all the information needed by your store teams in a single mobile app. As a result, your salespeople benefit from a simple solution, operating in disconnected mode (without a network), thanks to which they can perform 100% of the tasks they need to accomplish. This single application is the key to a fair stock and a smooth journey, not only for the salesperson but also for the customer who can be provided with quick and reliable information, wherever the part he wants to buy is located and wherever he wants to be delivered.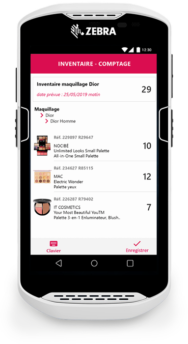 Back Office Mobile Solutions
Reception
Movement
Re-labeling
General Inventory
Rotating inventory
Order Preparation
Ship From Store
…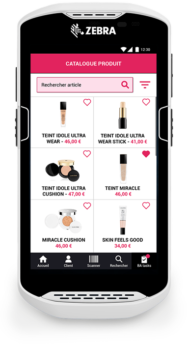 Front Office Mobile solution
Product catalog
Range extension
Mobile collection
Clienteling
Customer Care
Express Click & Collect
Classic Click & Collect
E-reservation
…
The benefits of our solution
Increase
your omnichannel sales revenue
Fluidify
your customers' in-store journey
Increase
your customer satisfaction
Simplify
your salesperson job
In numbers
Countries deployed on 5 continents
Terminals deployed with our business mobiles apps
Our mission
Boost your omnichannel sales revenue, customer satisfaction
and the productivity of your teams by offering you
digital solutions in the DNA of your brand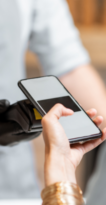 Making the customer customer journey
Offer the product wherever it is located
Answer questions quickly
Remove payment barriers
Quickly understand the customer's profile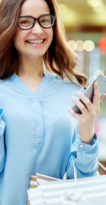 Make the customer journey more beautiful
Personalize the customer relationship
Make payment transparent
Sell the product wherever it is
Build the relationship even outside the store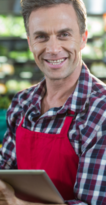 Make the seller's tasks simpler
Simplify daily tasks
Receive merchandise easily
Reduce errors with automatic consistency checks
Integrate pictures in case of anomaly
Harmonie, our technological base
Harmonie is the middleware platform common to all our applications. It connects to your information systems in order to aggregate all the necessary information to offer your mobile employees an integrated solution.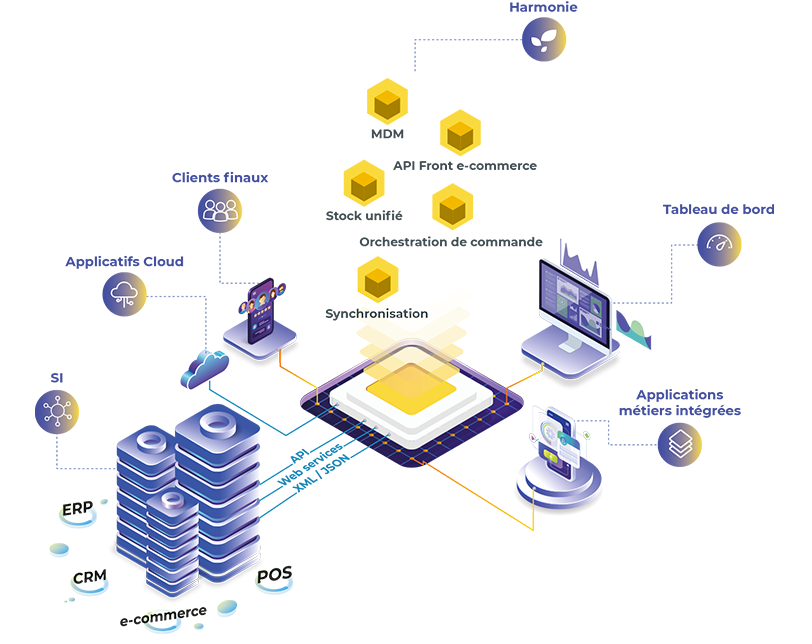 Toutes les briques de votre système d'information qui doivent être consultées et renseignées dans le cadre de votre projet
Toutes les solutions Cloud avec lesquelles vous travaillez
Les clients de vos clients, quand ils doivent pouvoir être informés ou mis en relation avec vos équipes
Notre plateforme middleware, l'intermédiaire intelligent entre vos SI et vos utilisateurs nomades
Les applications utilisées en mobilité par vos équipes pour digitaliser leur tâches quotidiennes
Vos outils de Back Office pour piloter l'activité de vos équipes
More
Customer cases
A selection of projects realized for and with our customers