In numbers
Countries deployed on 5 continents
Terminals deployed with our business applications
terminals in maintenance management
projects with more than 1000 users
millions in sales revenue
Do you know our company?
Rayonnance is the one-stop counter since 2002
for all your mobility, traceability and digital transformation projects
Our added value:
our expertise on the entire value chain of the project
Consulting
Support you upstream of the project to acculturate and align your teams, define your needs and structure your target solution
Software
Build digital solutions based on standard components that meet your needs
SI integration
Interface with your information systems to aggregate and schedule the information needed by your employees
Hardware
Accompany you to identify the material adapted to your needs and provide it to you in the best conditions.
Change management
To accompany you during the realization of the project and until the deployment to ensure the best possible use of the digital solutions
Maintenance and support
Manage and maintain your fleet of mobility equipment with the level of service adapted to your needs
Rayonnance supports you
through its 2 branches

Development of business apps
Rayonnance, through a unique experience in France in terms of number of projects deployed, implements digital business solutions tailored to the needs of the customer from standard packaged components for companies (traceability of tasks, digitalization and simplification of processes, …)
More

Distribution of equipments
From the choice of equipment and accessories to its maintenance, Rayonnance distributes and manages all the equipment necessary for digitalization: PDAs, tablets, smartphones, printers, VDPs, etc.
More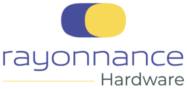 Rayonnance Hardware distributes and manages your mobile device fleets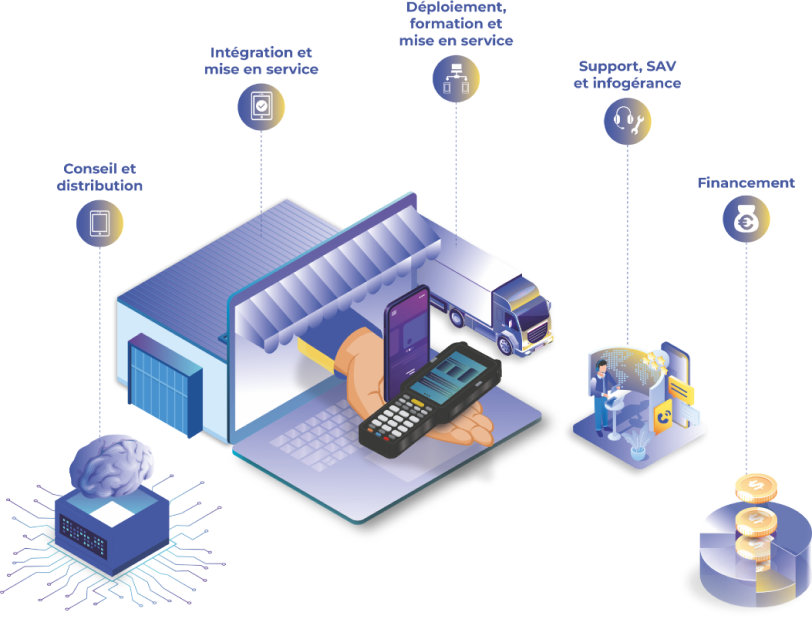 Vous proposer le matériel adapté à vos besoin et le distribuer où vous le souhaitez.
Identifier la solution d'intégration la plus adaptée et la réaliser pour vous
Choisir la solution de déploiement sur sites et vous accompagner au changement
Gérer votre parc de matériels en adaptant le service à vos besoins métiers
Vous accompagner pour trouver le financement adapté à votre activité
More
Harmony, our technological base
Harmonie is the middleware platform common to all our applications. It connects to your information systems in order to aggregate all the necessary information to offer your mobile employees an integrated solution.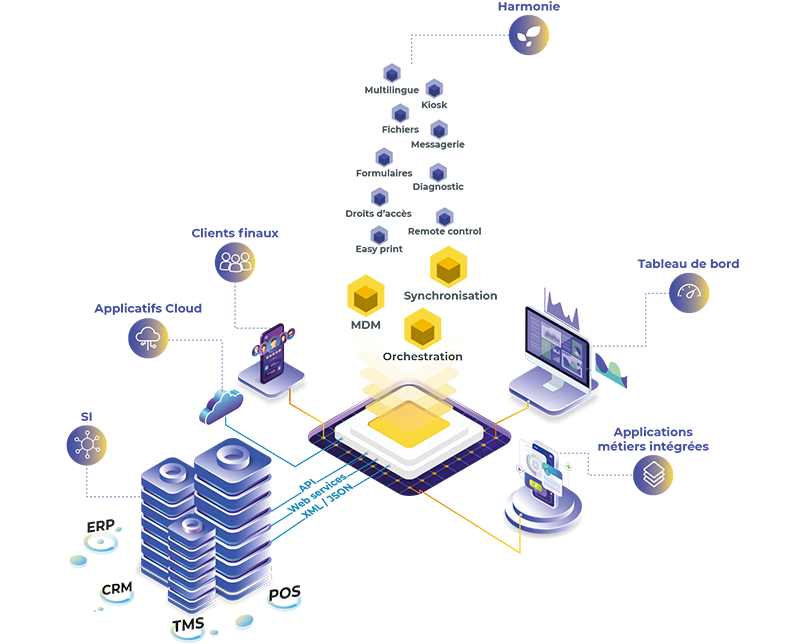 Toutes les briques de votre système d'information qui doivent être consultées et renseignées dans le cadre de votre projet
Toutes les solutions Cloud avec lesquelles vous travaillez
Les clients de vos clients, quand ils doivent pouvoir être informés ou mis en relation avec vos équipes
Notre plateforme middleware, l'intermédiaire intelligent entre vos SI et vos utilisateurs nomades
Les applications utilisées en mobilité par vos équipes pour digitaliser leur tâches quotidiennes
Vos outils de Back Office pour piloter l'activité de vos équipes
More
Customer cases
A selection of projects realized for and with our clients