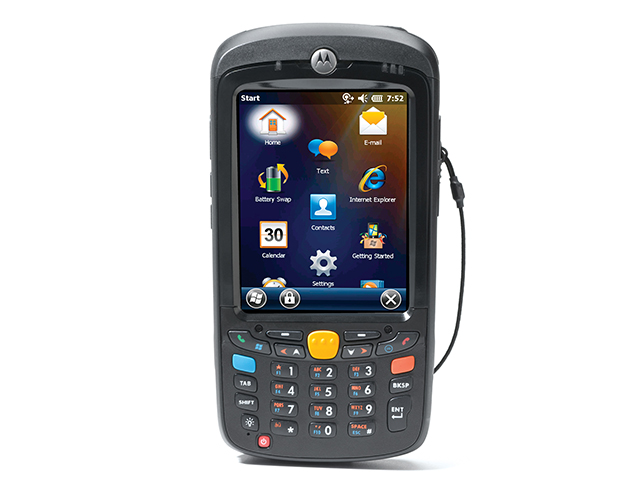 The European leader in automotive repair, Norauto has become Mobivia Groupe and for over 40 years has accompanied motorists throughout the world by providing them with greater comfort, safety and quality of service.
4500
Salespersons
and technicians
Users
4500 salespersons and
technicians
Our biggest satisfaction
Rayonnance customer since 2009
Problematic
Solutions
Benefits generated by the application
Problematic
Missions
Rayonnance equipped 3,500 Wifi PDAs for maintenance technicians in 450 stores. Development of a mobile PDA application for tracking interventions connected to in-store software (Ouragan) and to a centralized SAP system, as well as a PDA application for inventory.
Objectives
Enable workshop managers to carry out computerized operations related to vehicle repairs and workshop inventories in real time and on site.
Solutions
Software solution
Functionalities of the PDA application Intervention follow-up (eBT) :
– Planning of work orders
– Management of a work order
– Controls before work to detect services to be devised
– Execution of operations
– Add comments according to phrases in a dictionary
– Addition of parts and packages
– Provisional management according to the vehicle
– Validation of the BT with the hours
Functionalities of the inventory PDA application (eCount) :
– Inventory management
– Management of receipts
– Management of the breakage statement
– Management of the statement of articles
– Management of preparations and withdrawals of web orders

In 2016, porting of the application to Android PDA
Technologies
– Development of the custom PDA application in .Net with Rayonnance components
– Implementation of the Harmonie Forms solution from Rayonnance, an XML form generator that allows the form to be published on the PDA corresponding to the make and model of the vehicle from the forms coming from SAP.
– Implementation of a Harmonie middleware in each store, controlled by a centralized Harmonie
– Implementation of the SAP and Ouragan store software connection with internal IT
– Implementation of the bricks (diagnostics, kiosk, Harmonie relay)
Hardware solution
Norauto has chosen a rugged android PDA
Benefits generated by the application
– Elimination of computerized data entry in store
– Additional sales
– Faster processing of quotes and invoices
– Time saving for technicians
– Innovative customer services for better quality and customer satisfaction