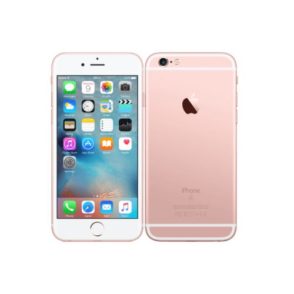 Orange is a French telecommunications company. It sells electronic devices and offers a telecommunication service through its network.
1
Identical ergonomics for the mobile
application and the fixed cash register
100%
Integrated
omnichannel pathways
Terminal
PDA IOS and Ingenico
ISMP3 & ISMP companion
Our biggest satisfaction
Rayonnance customer since 2012
Problematic
Solution
Benefits generated by the application
Problematic
Missions
The mission was to develop several front office applications, one to be able to pay everywhere (Dstar project) and another fixed cash register application. In the back office, it was necessary to deploy an application for receiving and inventory.
Objectives
To allow the collection of cash everywhere on the surface
Improve inventory management and receiving.
Solution
Software solution
Front office:
Vendor identification via fixed cashier id
Clienteling
Access to the product catalog
Real time stock consultation
Generation of a basket associated with a customer file
Implementation of a promotion engine
Payment, generation of receipt and sending by email
Back office:
Reception of parcels
Inventory management
Functions of the cash register
Sales (customer identification, cart creation, payment, …)
Sales returns (cancellation / refund & printing of documents)
Cash drawer (change insertion, counting, movements and end of day closing)
Link to the Orange Back-Office
Manual opening of the cash drawer (button always visible whatever the screen)
Customer information (for creation / search / modification of the customer file, association of a customer to a basket)
Contexts (recovery of baskets for subscriptions made in another business system)
Article search (on the labels) or manual EAN entry
Abandonment / putting on hold of the basket
Receipt / deposit (with invoice generation)
Managerial validation (price correction, commercial gesture, VAT change, …)
Multi-payment management
Manual search for a sale or scan of a receipt (with display of product details)
Cancellation of the sale (if made during the day)
Refund (partial or total) with choice of refund method (credit note, cash, bank transfer)
Printing of documents (invoice / tickets / gift tickets) and duplicates
Inserting change (using a coin acceptor or declaring a global amount)
Balance consultation
Counting during the day (partial or total) with choice of refund method (credit note, cash, transfer)
Deposit in the safe (invoice / tickets / gift vouchers)
End of day closing
Technologies
Connected to IS software: ERP Torex (Orange custom).
Hardware solution
Orange chose iPhone 6 & Ingenico iSMP3 and Ipad mini + iSMP Companion from 340 stores.
Benefits generated by the application
Productivity gains
Increase in turnover
Reliability of inventory
Easier and more reliable collection